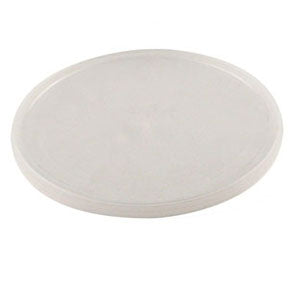 5 Quart Lids to E-Z MIX Pint Cups
Part#70165L
25/box
Color consistency is important in pulling off the smooth and pleasing appearance of any paint project. And this is possible with the help and guidance of mixing cups. However, mixing cups alone might not ensure your paints will last. That is why E-Z Mix offers matching 5 Quart Lids that will preserve the consistent color of your paint for short-term coating. After all, paint needs to be kept properly for various reasons.
First, lids lessen the fumes in the air that could cause discomfort upon inhaling the paints. Second, there's less probability of it spilling. Last, since leftover paints are properly maintained in good condition, it saves you from buying pricey paints in the market again. Therefore, including lids in your checklist is definitely a must. You can protect your paints from annoying dust by using the 5 Quart Lids.
Our 5 Quart Lids are known for their durability. This also comes in different sizes designed to match the mixing cups perfectly. E-Mix lids are highly recommended by established paint companies in the USA. Not only do we consider your safety, but we also care for the environment. We offer you eco-friendly products ready to be delivered right at your doorstep.
Are you DIY enthusiasts or professional crafters? Lids for your mixing cups will help you organize your workspace. So, what are you waiting for? Don't miss this wonderful opportunity. Check out our E-Z Mix 5 Quart Lids and accomplish your paint jobs peacefully.