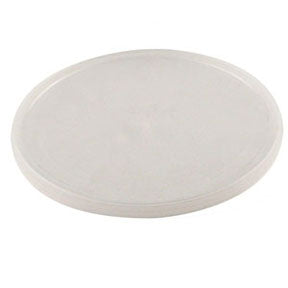 2 1/2 Quart Lids to E-Z MIX Pint Cups
Part#70086L
25/box
Are you currently doing paintwork? Then, you must have known the importance of mixing cups. They are used to measure the exact proportions of your paint. It comes with printed measurement guidelines to ensure smooth consistency and uniform color throughout your project. However, here's the catch: you have excess paint and don't want it to go to waste. Well, there's a quick solution to this problem. Get our 2 1/2 Quart Lids specifically designed for your E-Z mixing cups.
Just imagine not buying a gallon of paint over a small touch-up remedy to your vehicle. Not only does it saves you money, but it also saves you time by not going to a paint shop whenever you need it. These will help you to store your paint securely for later use. In addition, keeping your workspace organized is much easier. Because lids offer security and protection to your paint, there's also less likely to deal with messy accidents. Remember that a clutter-free workspace is a productive one.
E-Z Mix has been thriving in the automotive industry for nearly a century. And what keeps us ahead of the curve is our dedication to creating tools with you in mind. We understand your desire for a quality project. That's why we poured our hearts into crafting products that lead you to success. Given our durable and dependable lids, you can guarantee that no dust or unwanted substances will ruin your project. Feel free to check out our 2 1/2 Quart Mixing Cups.