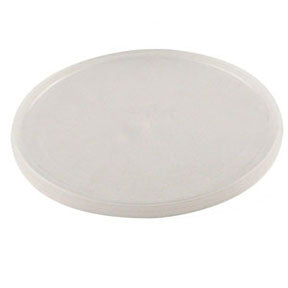 Quart Lids to E-Z MIX Pint Cups
Part#70032L
100/box
Paints need to be preserved to ensure their quality and lifespan after each use. When exposed to air and light, it will dry quickly. The texture can become uneven and lumpy, making it troublesome the next time you use paint. On the other hand, paints may contain harmful substances when inhaled, making them dangerous for you, your family, and even your pets. Thus, you need to get lids for you your pint cups.
Here at E-Z Mix, we provide high-quality 1 Quart Lids that you can use for your E-Z Mix quart cups. Our lids prevent your paint from getting dust and other small particles. Protect your paint with an E-Z mix lid so you no longer have to worry about your paint drying. Moreover, our lids can protect you and everyone in your household from inhaling paint, including your furry best friends. Our 1 Quart Lids are durable, and you can use them for a long time before the need to throw them out, making them a cost-effective option.
Prolific paint companies nationwide recommend E-Z Mix lids. Why, you ask? We have an environmentally friendly approach to manufacturing, so you no longer have to worry about your carbon footprint. However, if you want to dispose of our lids, don't worry! You can properly dispose of them without harming the planet.
Apart from that, our products are of top-notch quality and are made in the USA. Get our sustainable and high-quality E-Z Mix 1 Quart Lids now, and store your paint properly for future uses!