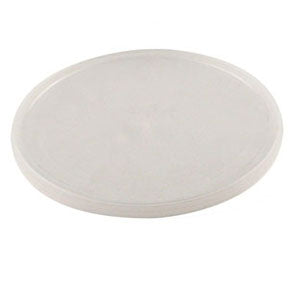 Pint Lids to E-Z MIX Pint Cups
Part#70016L
100/box
After using paints, you want to ensure you can still use their leftovers for your next project. Luckily, our lids are here to help you preserve your paint quality for a short-term coating. Now, you can cover your paint properly and prevent it from going to waste.
The color of your choice will surely transform your projects. And with the help of the lid, you can now say goodbye to the dry and lumpy texture pigment. E-Z mix meticulously developed a small but incredible solution for maintaining the paint's smooth consistency: our 1 Pint Lids for your mixing cup.
Our 1 Pint Lids guarantee that your paints are nowhere near damaged. Designed with durable materials, the 1 Pint Lid fits perfectly with your E-Z mixing cups. Our lids comes in different sizes, so you don't have to worry! It will tightly seal your mixing cups.
There are a lot of reasons you should get the 1 Pint Lid. It protects your paint from unwanted particles and dust, which could ruin your project's visual appeal. Not only does it increase the lifespan of your paint, but it is also important for your safety and anyone near your work vicinity.
With the 1 Pint Lid, you can focus on your project's progress without thinking your paints might spill. Get our 1 Pint Lids and have a cleaner and more organized workspace. Take a look at our products and order a lid for your mixing cup today!