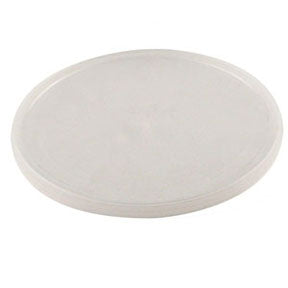 Mixing Lid to fits 70003 & 70008
Part#70008L
100/Box
Did you know that leaving your paint exposed to air and light becomes unbalanced and lumpy? This becomes an annoying inconvenience because you may not get the color you want, or the paint may be too dried-up. It can also fill your home with harmful substances you or your loved ones can inhale. Sounds uncomfortable? Well, it is. That is why you need to get yourself one of our lids.
Our 1/2 Pint Lid keeps your paint from getting dust and other small particles while keeping you from inhaling it. Additionally, it will also prevent your paint from drying up too quickly. It's time to pump up your paint game by ensuring it's well-preserved after use. Your project no longer needs to be a hassle with dried-up paint by simply investing in our lids.
The 1/2 Pint Lid is made from sturdy, high-quality materials, making it ideal for multiple reuses. Although, if you want to dispose of it, don't worry! It's made from environmentally materials, so it's safe to dispose of properly. Our commitment to making sustainable products is one of the reasons why major paint companies would recommend us. At E-Z Mix, you don't need to worry about ruining your next project because our lids are here to save your day. Our products are 100% USA made, and we are proud to provide the needs of our customers.
You may also check out our 1/2 Pint Mixing Cup to help you with your projects.