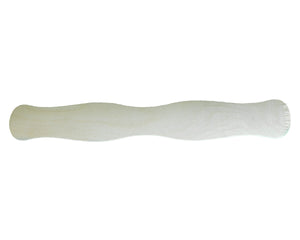 8" Wooden Mixing Stick

Part#81000
1000/box
American made, Smooth finish - no splinters, Specially designed to put paint metallics in solution
If you are an artist, DIY enthusiast, or professional, you know all it takes is a messy hand to finish a masterpiece. This is true when it comes to painting. Giving your vehicle, room, and possession a fresh look can be challenging. But not with the help of our 8" Wooden Paint Sticks.
You can easily use our paint sticks as a stirrer, so you don't have to use your hands to mix your paint with the risk of splattering it all over your workspace. Our 8" Wooden Paint Sticks can help you achieve precision and consistency right at your fingertips.
Have you ever painted a wall only to find streaks and uneven spots? The key to this problem is stirring your paint mixture before its application. Blending your paints appropriately will help you draw out the exact color you desire. Have the ideal and proportioned combination for your project without the mess and inconvenience.
At E-Z Mix, we dedicate ourselves to giving you the best product you deserve. Another great thing about 8" Wooden Paint Sticks is their durability. They are made from sturdy wood to accompany your crafting journey for an extended time.
In addition, our 8" Wooden Paint Sticks are crafted from renewable and biodegradable wood. They are not only functional but also environmentally conscious. You can start painting knowing you're making a sustainable choice. Save your money, and invest with our tools built to cater to all your project types. This makes it an essential tool for artists of all disciplines.